Long Distance Traveling
There are times that we need to travel very long distances for a youths adventure. The RV helps make a long distance trip pleasurable for the youth and family. It allows the youth and family to start enjoying their adventure the moment they step into the RV.
Interested in becoming a Sponsor and adding your company logo to the RV? Please click the link below to complete a Sponsorship form. We thank you in advance for helping us provide a once-in-a-lifetime adventure for our youths!
Help us send youths on a Moment of Peace Adventure
Our mission is to send youths 18 and under who have a severe physical disability, or a life threatening illness, on a hunting or fishing adventure. MOPA appreciates all private and corporate donors who wish to help us on our mission.
RV Sponsorship Form
This form is for businesses & companies that would like to sponsor the RV. Your logo or Name will be added to the back or sides of the RV, if you wish to sponsor. Please fill out the form as completely as you can. This is on a first-come-first-serve basis because of the limited space on the RV. Sponsorship is a minimum donation of $500.00 to post your Logo on the back of the RV, or 250.00 for your Name & Address on one of the sides.Your company Logo/Name will be on the RV from June 1, 2019 to June 1, 2020. Please send your company logo to momentofpeacead@gmail.com and send a check payable to Moment Of Peace Adventures to P.O. Box 775 Oley, PA 19547. In the memo write "RV Sponsorship". Thank you for your interest in RV sponsorship!
Your company logo will be added to the back of the Moment Of Peace Adventures RV!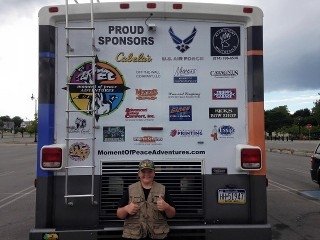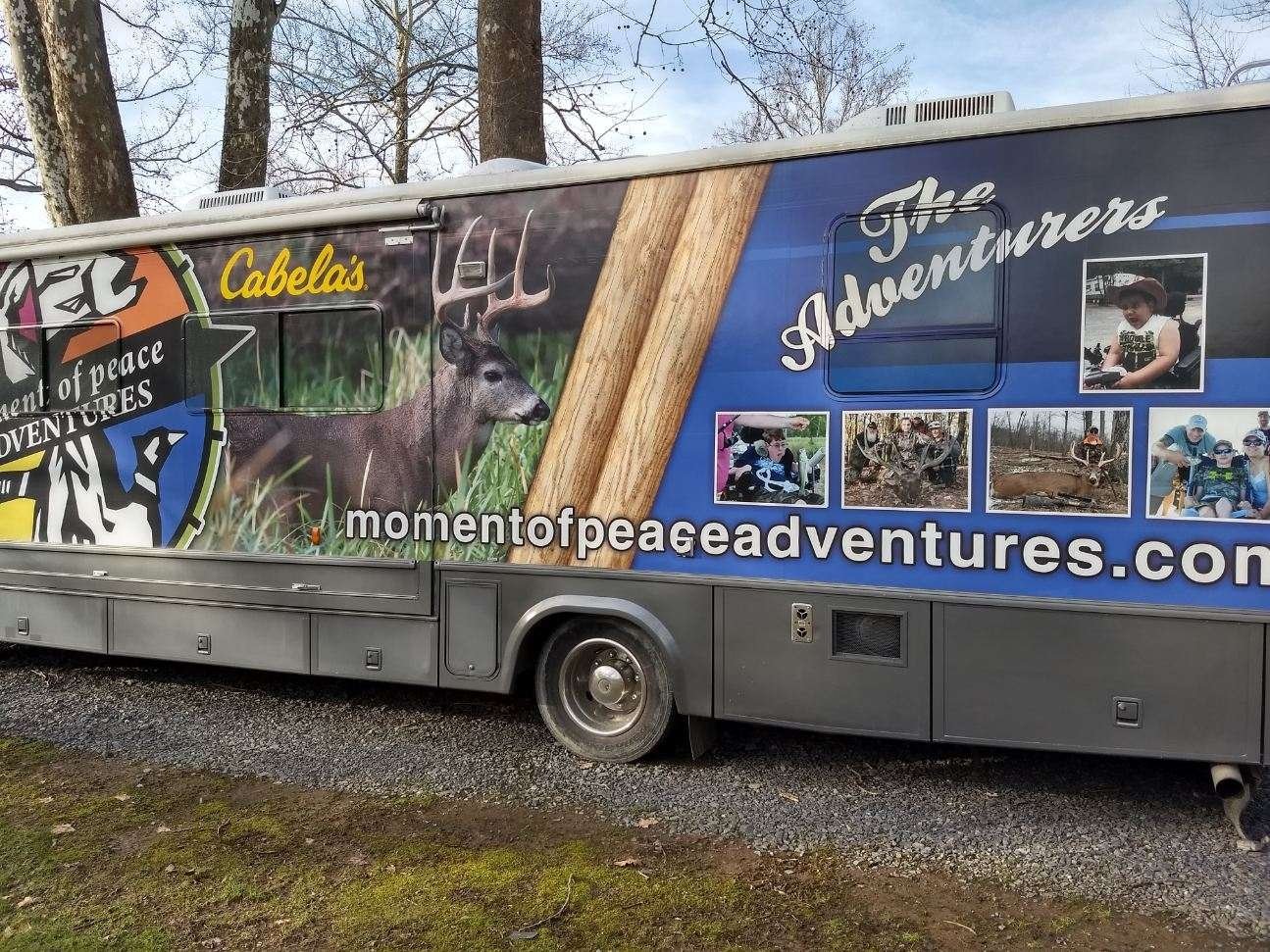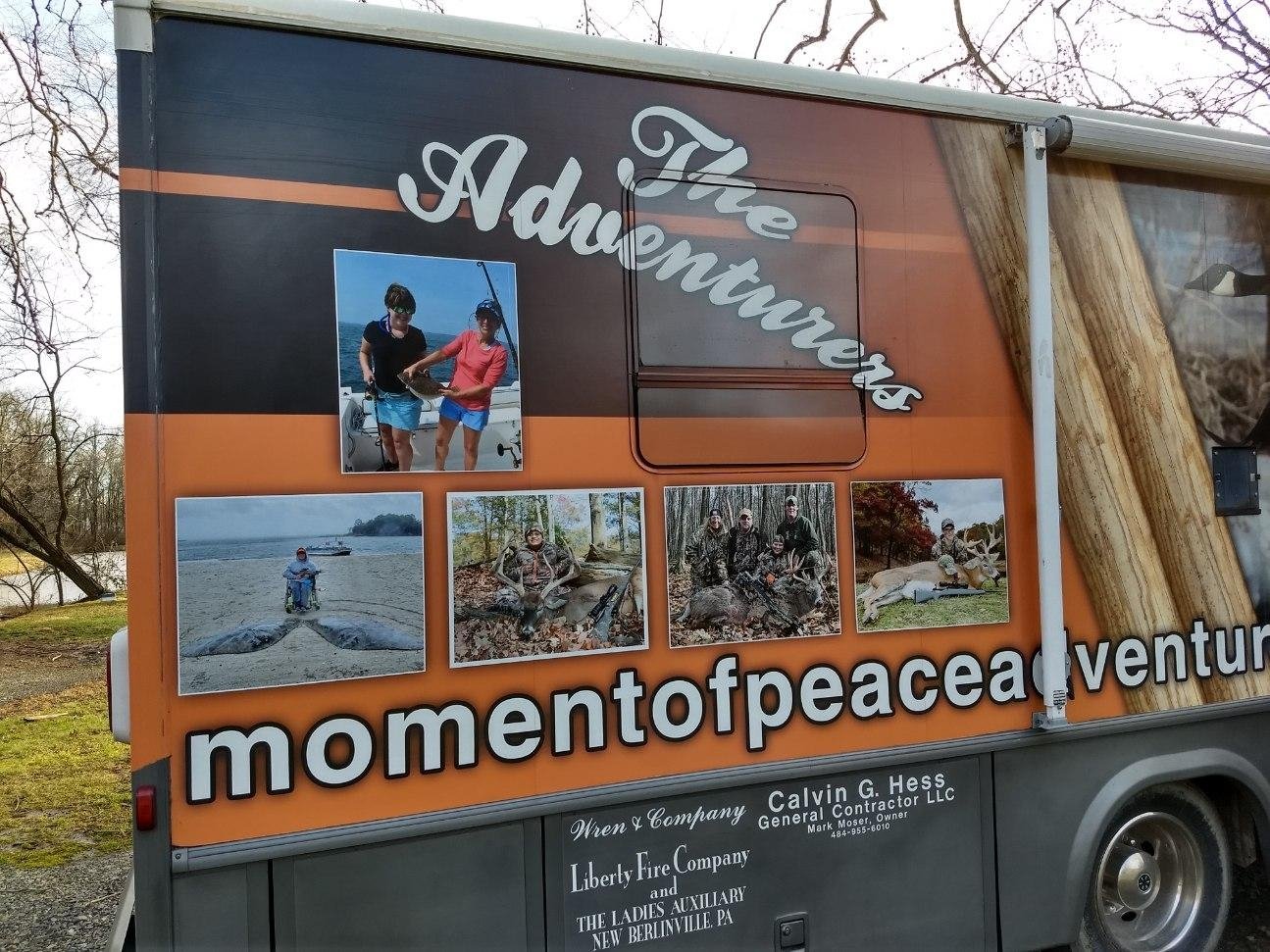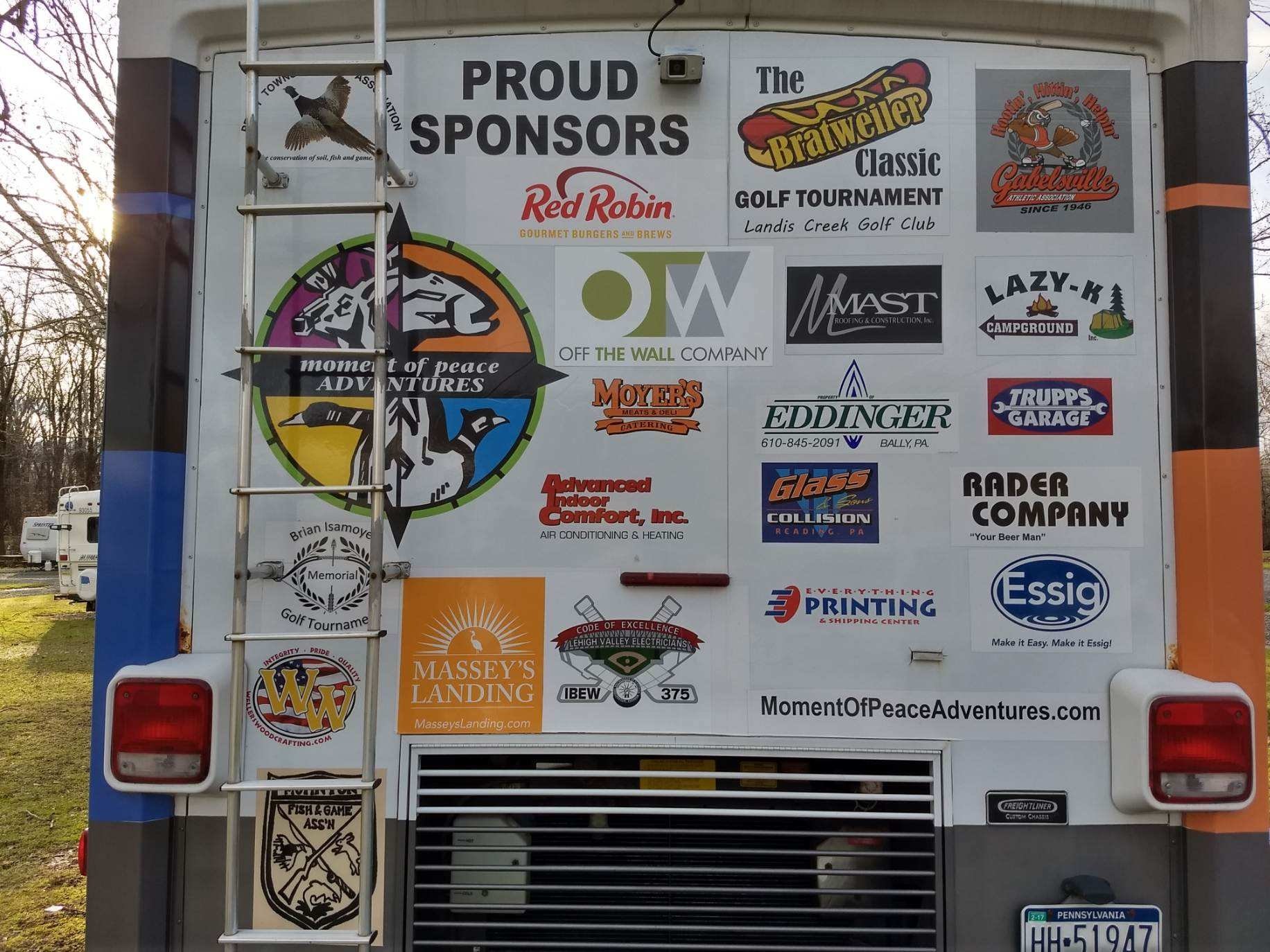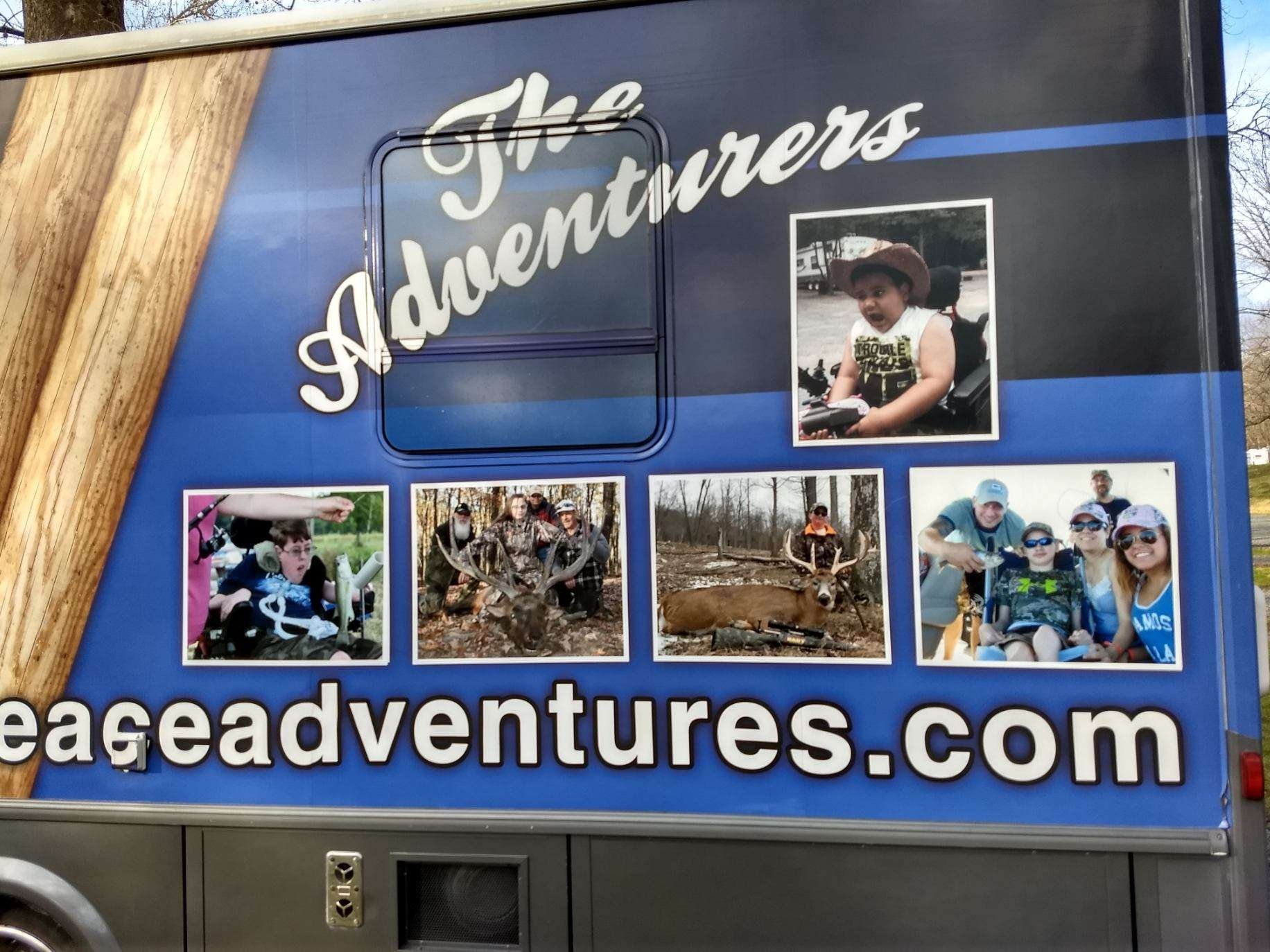 Our RV Sponsors
Thank you for being a sponsor!